GetSpecific has 22+ years experience with Inbound website marketing. We were one of the first to pioneer meta tags and solid back links. We know all about natural linking and what it takes to get a first page top ranking in the organic search results for Google, Bing, Yahoo and others search engines.
Guaranteed increase of your website sales
SEO
SMM
SEM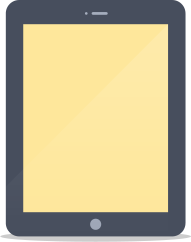 One of the most important first steps to achieve top ranking in Google, Bing and Yahoo is to have solid on page optimization and meta tags. No one has longer experience writing meta tags than GetSpecific. Since 1994 we have written hundreds of thousands of meta tags for over 5,500 websites.
On Page Optimization - Meta Tags
On page text
Meta Tags
SEM

Since Feb, 4, 2004 when Facebook launched we have been a part of social media marketing becoming experts in this growing medium. Google+, LinkedIn, Twitter, Pinterest and several more also exist. We can put together a specific social media marketing plan for all of your social media marketing needs.
Social Media Marketing
TW
FB
G+
Website Marketing
GetSpecific a leader in affordable website marketing. Since 1994 specializing in top organic search engine ranking. Since 1998 we have achieved top organic ranking in Google for over 6,000 clients.
Search Engine Optimization
In 1994 we were one of the first website marketing firms online to write meta tags and perform back linking work. Since 1998 we have performed white hat only techniques that produce top Google organic ranking.
Social Media Marketing
GetSpecific inbound website marketing has seen every social media site grow on the Net from day one. We are experts at marketing your Facebook page.
Appear On the First Page of Google!
We offer professional website marketing and SEO services that help websites increase their organic Google search rankings drastically in order to compete for their keyword phrases — even when it comes to highly competitive keywords.
Connect with pre-qualified customers
Rely on an experienced and knowledgeable team
Website Promotion Company
First Page Organic Ranking Experts - Google, Bing, Yahoo
Google Maps Optimization is an important part of any successful local marketing strategy.
Link building is and will continue to be a tremendously important component of Search Engine Optimization (SEO).
Paid listings on Google AdWords and Microsoft AdCenter can help you reach new customers.
Custom email templates that speak to your customers and resonate with your brand.